Fabbian, Hall, Morgan-Short, and Saona recognized at 2018 Faculty Awards Celebration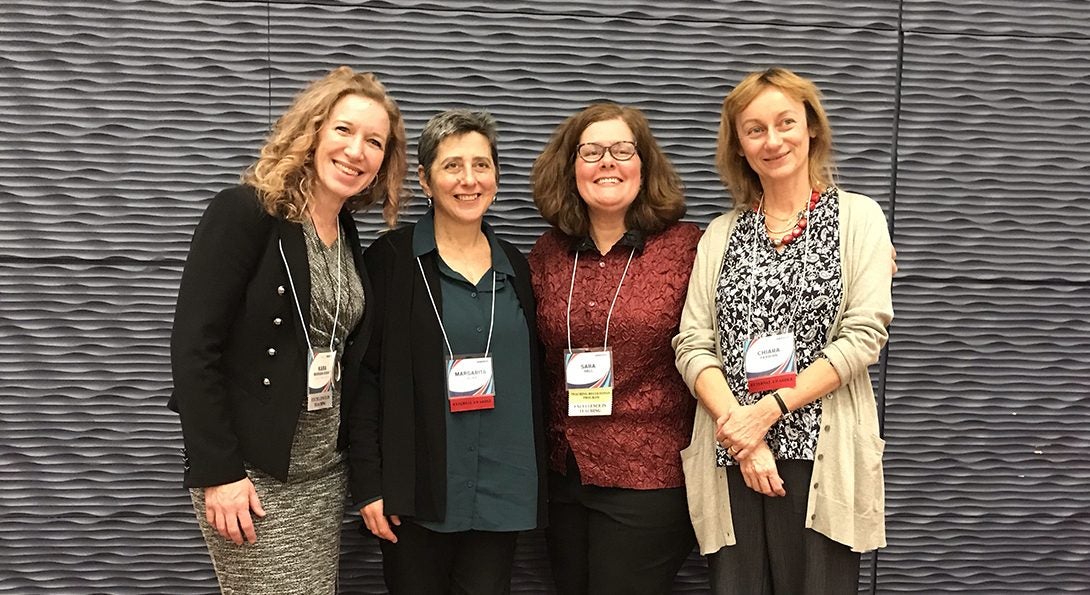 Four LCSL faculty members were recognized at the 2018 Faculty Awards Celebration on October 30, 2018.
Fabbian details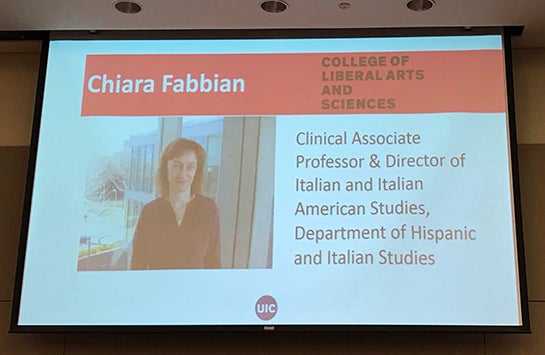 Chiara Fabbian (Italian Studies) was recognized for receiving the Premio Dante from the American Association of Teachers of Italian, Illinois Chapter for her her work promoting Italian at UIC and in the larger Chicago area.
Hall details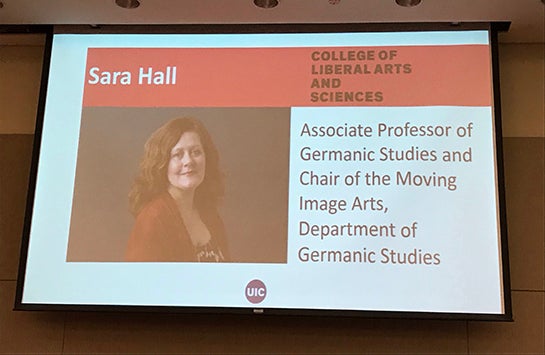 Sara Hall (Germanic Studies and Moving Image Arts) received both a Teaching Recognition Program Award and an Award for Excellence in Teaching. Both awards recognized her commitment to students and to developing curricula and programs that encourage interdisciplinarity and collaboration.
Morgan-Short details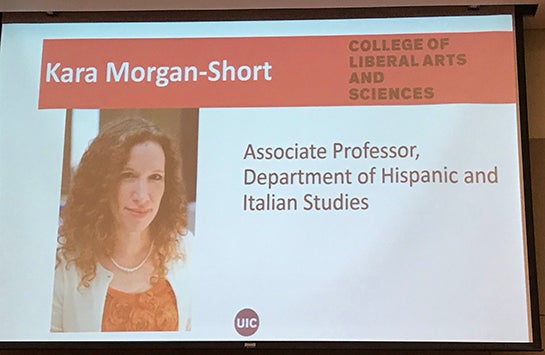 Kara Morgan-Short (Hispanic Linguistics) received an Award for Excellence in Teaching. Particularly noted was her extensive mentoring and service to students as well as her work with the Cognition of Second Language Acquisition Lab.
Saona details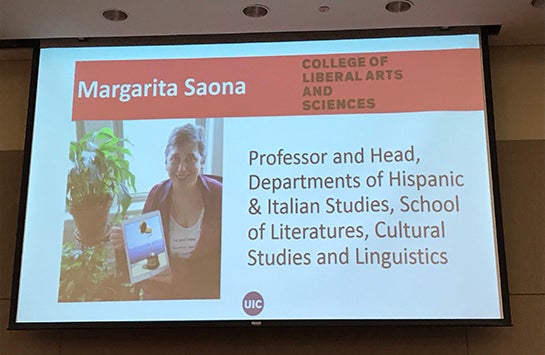 Margarita Saona (Hispanic Literary Studies) was recognized for having received the 2017 Luces Award for best work of poetry. The Luces Award is given by the newspaper El Comercio for outstanding achievements in Peruvian film, television, music, theater, gastronomy, literature, and visual arts.
other faculty
Also recognized during this ceremony was Religious Studies faculty affiliate Kevin Schultz who received a Teaching Recognition Program Award.
Modified on June 21, 2019